The majestic cliffs of Pictured Rocks National Lakeshore have long been one of my favorite spots to journey through. Each visit unfolds a new layer of its beauty and leaves me craving the next expedition. I often get asked, "Can you kayak on your own at this breathtaking haven?" The answer is a resounding yes, but it does require careful preparation and consideration.
So, whether you're a fellow kayaker, an outdoor enthusiast, or someone looking to embark on their first kayaking journey, this blog post is for you. I'll be sharing my personal experiences and insights into kayaking at Pictured Rocks, including the considerations to take into account, the gear you'll need, and the indescribable beauty that awaits you there. Let's dive in!
Why Pictured Rocks?
Pictured Rocks National Lakeshore, located on the southern shore of Lake Superior in Michigan's Upper Peninsula, boasts an array of beautiful landscapes — from sandstone cliffs, beaches, and waterfalls, to forests and sand dunes. It's an alluring destination for anyone with an appetite for adventure.
Pictured Rocks get their name from the mineral stains that adorn the face of the weathered sandstone. Iron (red and orange), copper (blue and green), manganese (brown and black), and limonite (white) seep from the cracks of the rocks and trickle down the surface, creating an artist's palette of nature that leaves visitors in awe.
Kayaking in Pictured Rocks is a surreal experience. The cliffs rise over 200 feet above lake level, providing an imposing backdrop to your waterborne adventure. You'll paddle past natural archways, hidden caves, and waterfalls that tumble directly into the lake. It's a kaleidoscope of beauty and natural wonder.
Can You Go Solo?
While there are many guided tours available, seasoned kayakers can indeed kayak solo at Pictured Rocks. However, it's essential to underscore that Lake Superior isn't your average lake. Its vastness can generate large waves and strong currents, and weather conditions can change rapidly.
Before embarking on a solo trip, you should be a proficient paddler and have a good understanding of how to handle rough water conditions. Always check weather forecasts before setting off, and be prepared to change your plans based on the conditions. Safety is paramount.
For novices, joining a guided tour is highly recommended. Guides are knowledgeable about the lake conditions and can provide essential safety instructions. Plus, you'll likely learn some interesting tidbits about the area's history and geology!
Preparing for Your Adventure
The Gear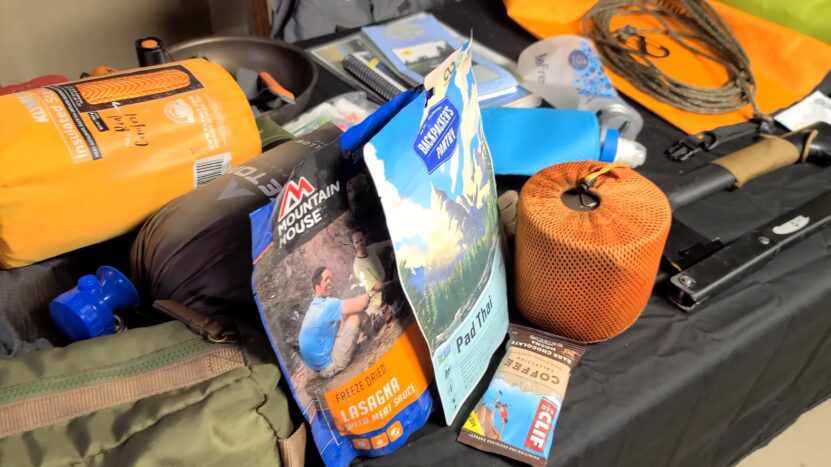 Whether you're paddling solo or with a guide, having the right gear is essential. Here's a basic checklist:
A sea-worthy kayak: Lake Superior's temperament leans more towards a sea than a lake. A sea kayak, with its length and stability, is your best bet.
Paddle and spare: It's always wise to carry a spare.
Personal Floatation Device (PFD): This is non-negotiable, regardless of your swimming prowess.
Spray Skirt: This will keep you dry and prevent your kayak from filling with water in choppy conditions.
Dry Bags: Keep your belongings secure and dry.
Safety Gear: This includes a bilge pump, paddle float, and a whistle.
The Prep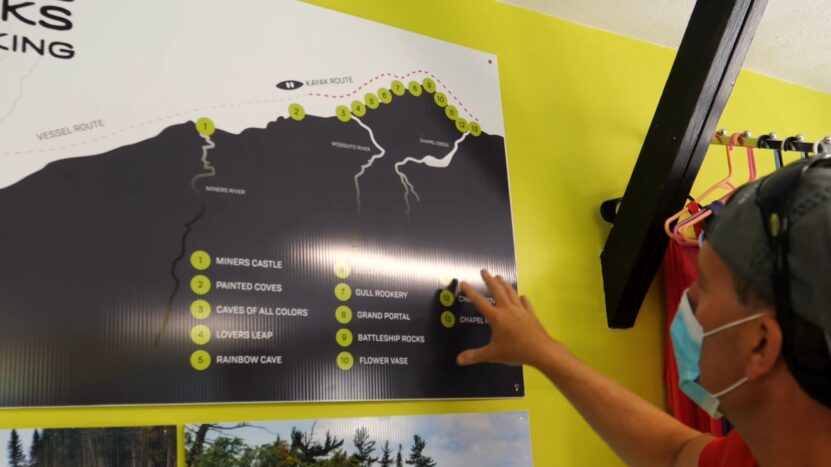 Before setting off, familiarize yourself with the area, routes, and emergency exits. A nautical chart of Lake Superior is handy.
Check the weather conditions. Lake Superior's weather can be unpredictable and change rapidly. Being aware can make all the difference.
Let someone know your plans. Regardless of your experience level, always let someone know your itinerary and estimated return time.
A Journey to Remember
Pictured Rocks offer a wealth of experiences. Take time to marvel at the Grand Sable Dunes, a sand dune system rising over 300 feet above lake level. Gaze upon the mesmerizing Chapel Rock and its lone, resilient tree. Revel in the view of Miners Castle, the most famous formation in Pictured Rocks.
Don't forget to visit the numerous waterfalls, either! Bridalveil Falls, Mosquito Falls, and Munising Falls are but a few of the many scattered throughout the park.
Further Tips for Kayaking at Pictured Rocks
Embarking on your kayaking adventure at Pictured Rocks is an incredible journey, but let's delve into some more specific tips and insights to enhance your trip.
Stay Close to the Shore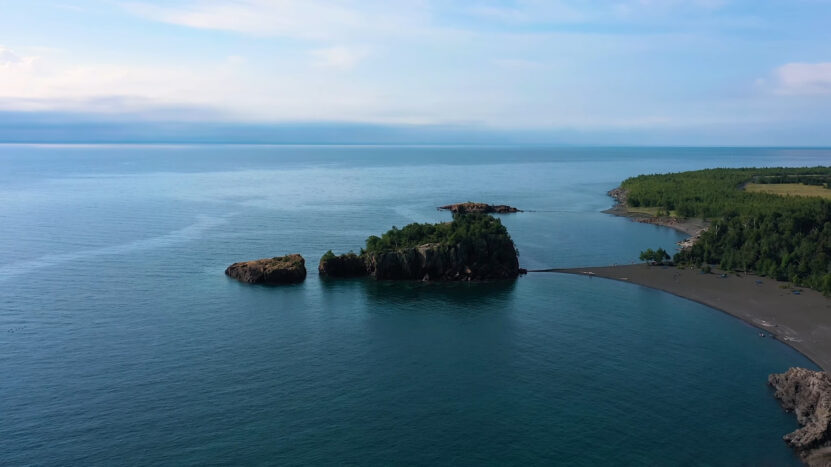 While the vastness of Lake Superior can tempt you into exploring the open water, it's recommended to stay relatively close to the shore. Not only does this give you a spectacular view of the cliffs and formations, but it's also safer in the event of sudden changes in weather or water conditions.
Dress Appropriately
Even in the middle of summer, the waters of Lake Superior remain cold. Dress in layers and consider wearing a wet or dry suit to protect against hypothermia in case you capsize. Even a seasoned kayaker can be taken by surprise by a sudden wave or current.
Respect the Wildlife
Pictured Rocks is home to an array of wildlife, including birds of prey, deer, and black bears. While you might not encounter the latter while on the water, you could see various birds, otters, and more. Remember to respect their space — observe, but do not disturb.
Seasonal Considerations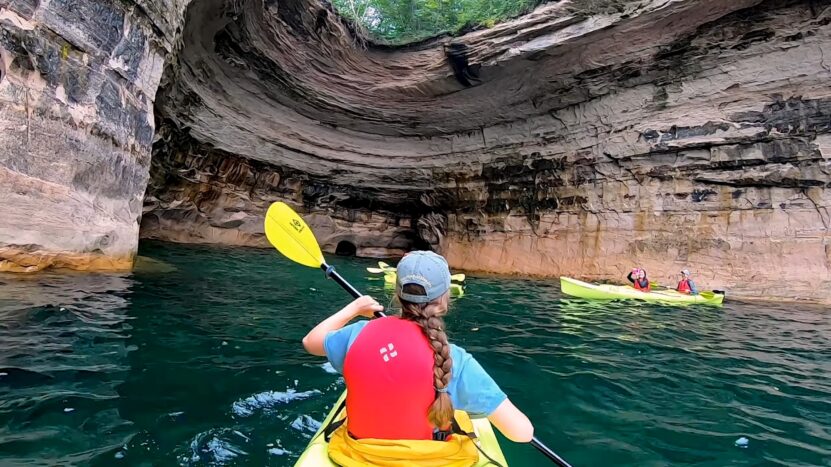 Different seasons offer different experiences at Pictured Rocks. During the summer, the weather is more stable, the days are longer, and the temperatures are warmer. The fall brings a colorful display as the leaves change, though weather conditions can be more unpredictable. Kayaking in spring can be challenging due to high water levels from melting snow.
Winter kayaking is not recommended for most people due to frigid temperatures, ice conditions, and limited daylight. However, for those adequately equipped and experienced, it can offer a unique and beautiful perspective on the lakeshore.
Detailed Route Suggestions
While the entirety of the Pictured Rocks shoreline is breathtakingly beautiful, there are certain spots that deserve special attention. Whether you're a solo adventurer or planning to join a guided tour, here are a few must-see highlights.
Miners Beach to Miners Castle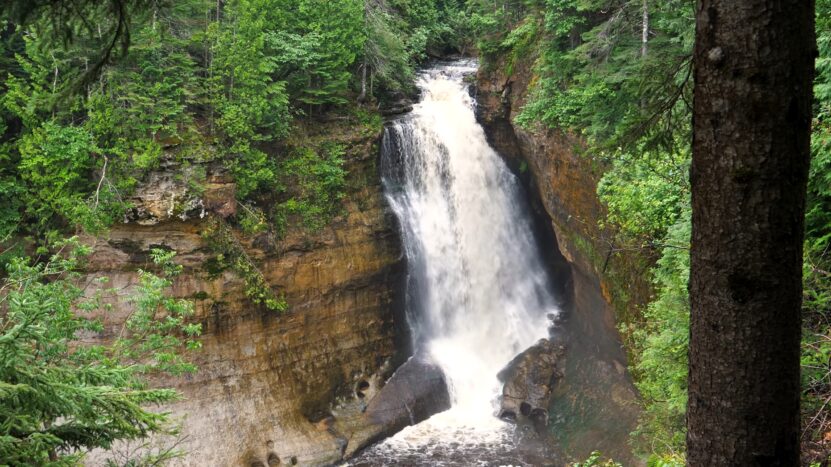 This is an ideal short trip for beginners or those looking for a relatively easy paddle. It's about a 1.5-mile journey, and the view of Miners Castle, one of the most iconic formations at Pictured Rocks, is spectacular. Keep an eye out for the bald eagles that nest in the area!
Sand Point to Grand Island
This route takes you past the East Channel Lighthouse to the Grand Island Cliffs. While not technically part of the Pictured Rocks, the Grand Island Cliffs are a sight to behold. On the return journey, consider stopping at Sand Point Beach for a break and a swim.
Twelvemile Beach to Spray Falls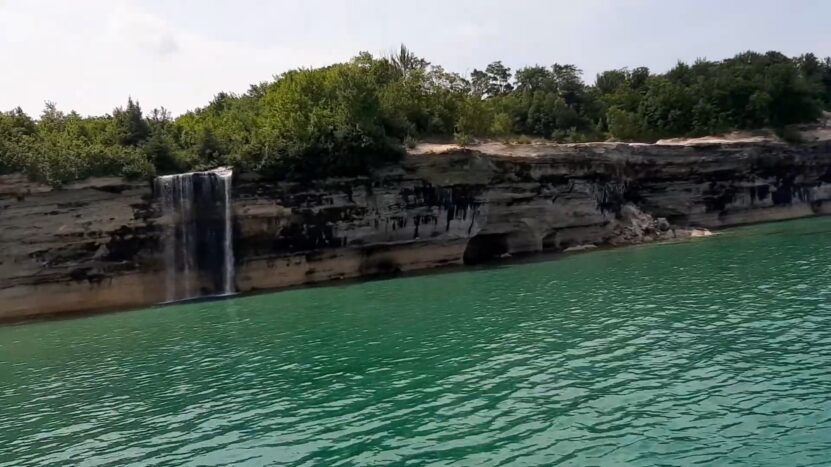 This trip is slightly more challenging and is ideal for intermediate kayakers. It's approximately a 4-mile trip to Spray Falls, a waterfall that plunges about 70 feet directly into Lake Superior. Paddling near the base of the falls and feeling the mist on your face is an exhilarating experience.
Overcoming Challenges
No adventure comes without its share of challenges, and kayaking at Pictured Rocks is no different. The sometimes unpredictable nature of Lake Superior is one of the biggest challenges. Always check weather conditions before setting out, and be prepared to adjust your plans accordingly.
Also, be mindful of the limitations of your body. Kayaking can be physically demanding, especially in rough water. Understand your limits and do not push beyond them. If you feel tired, take a break. Listen to your body, and remember that it's okay to turn back.
Key Takeaways
Yes, you can absolutely kayak on your own at Pictured Rocks, but you must respect the power and unpredictability of Lake Superior. Equip yourself with the right gear, educate yourself about the area and safety precautions, and make sure someone knows your plans before you set off.
Whether you're a seasoned kayaker looking for a new challenge or a beginner eager to explore this natural wonder, Pictured Rocks National Lakeshore has something to offer everyone. Each paddle stroke will reveal a new sight, from towering cliffs and archways to waterfalls and secluded beaches.